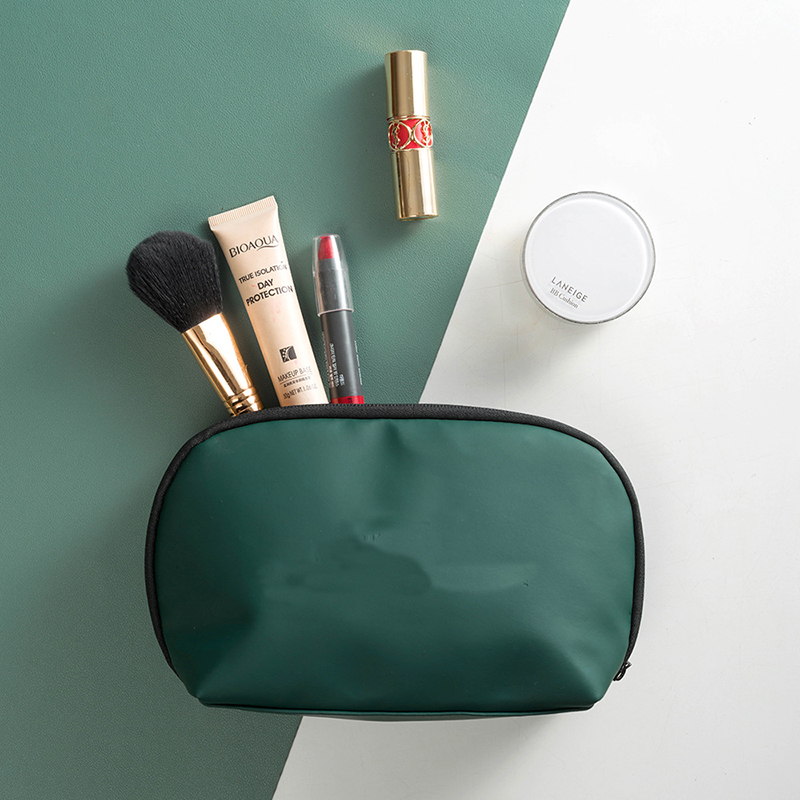 The Guangzhou cosmetic bag market is developing very rapidly, and the demand is also increasing. The improvement of living standards, urbanization and the rise of the cosmetics industry have promoted the continuous development of the Guangzhou cosmetic bag market. With the rise of personalized consumption, the cosmetic bag market has also seen a wave of personalized customization. Personalized needs have become more and more a fashion, and cosmetic bag customization has gradually won people's favor with its differentiated characteristics.
Guangzhou cosmetic bag production customization, looking for professional and regular manufacturers is the key! my country is the largest bags manufacturing country. It is conservatively estimated that there are at least more than 10,000 bags manufacturers in the country. Almost every bags manufacturer can provide cosmetic bag customization services, but The production scale, product characteristics and technological level of each factory are different. Despite the huge scale of the bags production industry, there are many small workshop-style factories. If you want to ensure product quality, you must pay attention to the manufacturer's production qualifications.
Now is the era of Internet information, no matter what the problem is, I will find the information I want through the Internet. Nowadays, large and small bags manufacturers are slowly transforming, beginning to adopt the Internet + O2O business model, and display their products and services through e-commerce platforms. However, there is currently a surplus of informatization, and information promotion is somewhat chaotic. Therefore, when choosing a manufacturer, you must learn to collect the true information of the manufacturer, such as the establishment time, production scale, number of employees, information certificates, etc., in order to make the right choice through comparison!
Guangzhou custom cosmetic bag, look for Guangzhou Tongxing Packaging Products Co., Ltd. As a benchmark company in the cosmetic bag customization industry in Guangzhou, Tongxing has been focusing on the research and development, design and production of cosmetic bags, and is committed to providing valuable cosmetic bag customization services. After more than ten years of development, Guangzhou Tongxing Packaging Products Co., Ltd. has established a complete product research and development system and quality control system, and has become a supplier of bags products for the top 500 enterprises. It has a good reputation and trustworthy!
---
Post time: Dec-07-2021